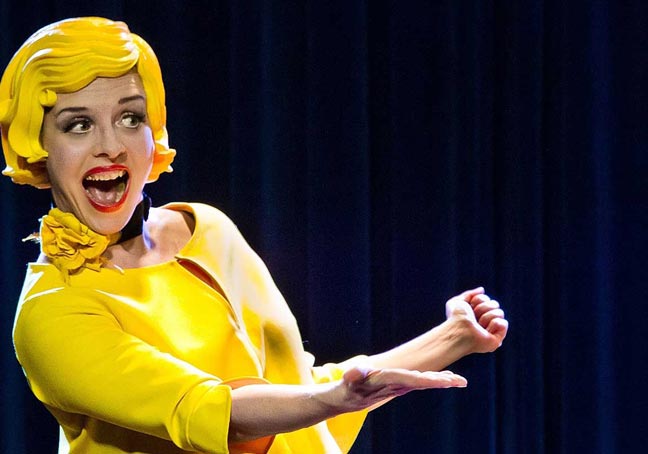 Info
Being one of the comparatively few women in comedy, Bartuschka fascinates her audiences by her physical skills, verbal wit and above all a distinct talent for spontaneity. The certified mime and vivacious comedienne got her requisite know-how in Berlin and London (Die ETAGE, Ècole Philippe Gaulier) and by working street festivals, dinner-shows, comedy clubs, variety theatres and corporate gigs.
Bartuschka's portfolio contains collaborations with magicians, musicians, cabaret artists and fellow mimes. She has been curating an international theatre festival and is frequently hired to direct for the stage as well as for special events.
Since 2004 she has been conceiving and hosting "StageDivas!" - an All-Female-Show touring with an alternating cast all over Germany and abroad. Besides that she is teaching workshops and coaches fellow artists and companies. Since 2014 she has familiarized herself with the field of Corporate Comedy.
Bartuschka's skills as a comedy host and MC are complemented by fast paced trips to the genres of stand up comedy, fast sketching, mime, dance, puppetry and comedy-juggling. In her acts the multilingual Berlin-based plastic-haired powerhouse performer likes to reference topical news. Building rapport with the audience is essential for Bartuschka. By creating exceptional situations and exciting encounters, which tend to endure in the spectators' memory, she often encourages audience participants to excel themselves.
Bartuschka has been performing throughout Germany, the UK, China, France, Spain, Israel, Malta, Sweden, Poland and Switzerland.
"A supremely talented and edgy performer, on stage Bartuschka flips through the mediums of mime, comedy, dance and clowning in one single sitting."