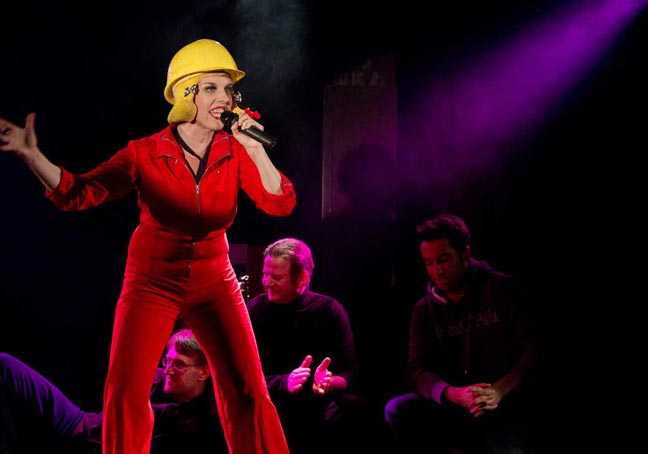 Corporate Comedy
Bartuschka's motto: There's no business without a bit of showbusiness.
By doing research for performing and hosting at corporate gigs and special events, the comedienne has learnt a lot about such exciting and diverse topics as cloud computing, goods traffic, bathroom facilities, aviation, telecommunication, health & safety, vehicle construction and many more.
Her repertoire embraces the year in review with a comical twist, the visual implementation of taglines, the comedy version of a company's history and comedy writing for corporate speakers. Bartuschka offers custom-made visual and verbal corporate entertainment, adapting her material for specific audiences, providing a fresh approach to the topic at hand along with a classy, funny and distinctive presentation.
Bartuschka's portfolio contains:
The History Of Berlin
The History Of Communication
Education 5.0
Migrants & Minorities
Genderstudies the other way round
Digital-ly na-t-ive
Clients (selection): Lufthansa, Porsche, UBS, Adecco, Mercedes, PKN GmbH Berlin, Microsoft, DB, Bundesministerium für Familie und Soziales, Euroguidance, Bonatrans, Kellner Telecom, Hesko Arbeitsschutz, f-glass, Unilever, Independent Living GmbH, Hansa Oras, Gasag Berlin, Ergo Versicherungen, Fahrzeugbau Schierling, TU Berlin, Hartnackschule Berlin, NABU, Quentic GmbH, Flender, Beumer Group
"Thank you for the excellent show, which you were able to put together in such a short amount of time. The performance was wonderful."